You are here

Devon Volker
Devon Volker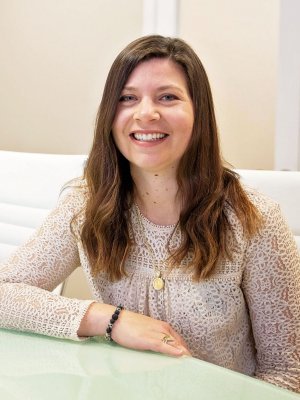 Client Relations Associate
About Devon Volker
I recently joined Haas Financial Group as a Client Relations Associate after spending many years in various industries managing logistics and supply chain functions. I am excited for my new role because it will allow me to develop different skills, grow professionally, and be active in the Kutztown community. At Haas Financial Group, I will be responsible for maintaining client data and helping to foster new and existing relationships.
I reside in Kutztown with my husband, Matthew, and two young children, Mavis and August. Outside of the office, I enjoy spending as much time as possible with my family. We love to travel, be outdoors, and get together with friends. I am also a devoted Philadelphia 76ers fan and have learned to 'Trust The Process". I consider myself a "foodie" and in the summer you can find me at the local festivals.
In addition to working at Haas Financial Group, I am also an Adjunct Professor at DeSales​ University, which allows me to mentor and prepare students for a career in Supply Chain Management.
Degrees
2006, MBA (Robert Morris University)
2004, B.S. Business (Duquesne University)